CG Generalist
Toshihiro Aramaki
After graduating from a college of fine arts, Aramaki started working in the industry in 1995, particularly in CG productions for commercials. Gaining lots of varied experience, he joined MARZA (the R&D Division of SEGA CORPORATION) in 2007.

After graduating with a degree in electronics, Yonemoto went on to study computer graphics in college as well. Since 2005, she's worked for several companies in the CG industry, on films, games, and anime. She joined MARZA in 2011.

Joined MARZA (the R&D Division of SEGA CORPORATION) in 2007, after working in the video game industry as an animator.

Line Producer
Key Miyamoto
Joined MARZA (the R&D Division of SEGA CORPORATION) in 2007, after serving as a CG artist.
I decided to join MARZA because of its unique and unparalleled environment
What made you decide to join MARZA?
Miyamoto In my previous job, I worked in video games, primarily character rigging. But it was always my dream to work in feature films. With MARZA, I could realize this dream.
Yamagishi Me too. I was a CG animator for video games, but I also really wanted to do feature films. This led me to MARZA. Since there are only a few Japanese companies that produce feature animated films, I suppose many other animators will follow.
Yonemoto Previously, I animated for films and video games. But my real interest was in layout. My former boss invited me to join his layout team at MARZA. Since there are only a few other companies in Japan that even have a layout team, I immediately accepted.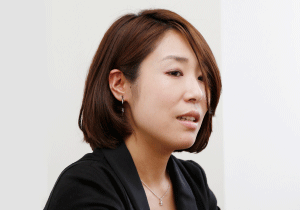 Aramaki Unlike the other three, I joined Marza to work as a director in their video games and other digital media. There are many production company in Japan that do this kind of work, but a former colleague of mine said "MARZA is just the right company to join," so here I am.
What's your impression of MARZA now that you have joined it?
Miyamoto The environment and facilities for filmmaking are amazing! In particular, the screening room and rendering capabilities are definitely of the highest quality in Japan. I've gotten so used to such wonderful facilities, I can't imagine even the overseas studios have anything better (lol).
Aramaki What I enjoy is the ample opportunities we have here. If you wish, you can engage in a whole variety of projects, video games, apps, and many other projects across the genre.
Miyamoto We have several overseas artists working with us, so I feel as if I am attending a free English conversation school as well. I get to learn English while also learning a different way of thinking.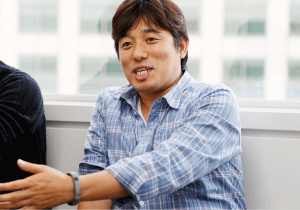 Aramaki Many Japanese artists are reluctant to share their expertise with others. Probably they inherit this tendency from traditional craftsmen. In contrast, artists from other countries are much more open; they are willing to share their techniques, which is extremely helpful.
Yonemoto I agree. In comparison to my former workplaces, I feel that at MARZA communication is much smoother and we can talk about technological issues more openly.
You can learn as much as you want?it's an ideal environment for highly motivated, ambitious people.
Tell me about your tasks. Are your jobs rewarding?
Miyamoto As a line producer, I have to constantly adjust the various projects to make sure they're on schedule and budget. I'm continually problem-solving. Since I have to pay attention to the entire project, I have to keep a broad and comprehensive perspective. I find this truly interesting.

However, since I used to be on the production side, I sometimes envy the artists, particularly when they've completed a wonderful film. But I know the importance of what I do and find it truly worthy and rewarding.

Yamagishi For me, the best part of being an animator is being able to move something that otherwise stays still. Using just a bunch of data, animators can move still images, and move them as if they had emotions. And in film, it is really exciting to see our brain-child idea projected on the large screen.
Yonemoto By changing camera angles, even the same animation can give a completely different impression. I try to understand the director's intention and then create an animated world from scratch, incorporating many of my own ideas. But I get the biggest thrill when an audience can immerse itself into a world I created.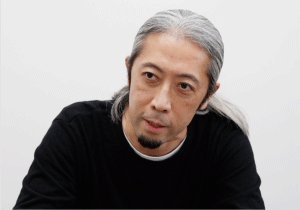 Aramaki Outside of working on films, I like the wide variety of projects I encounter in short spans of time. In this way, I gain a wealth of experience, and constantly ask myself what I want to learn and in what area I want to take on a challenge. Fortunately, at Marza I get to do as many projects as I want and learn from them all.

even after a long career in this industry, once I joined MARZA, I realized that there is so much more to learn. It's really a great opportunity, and I feel extremely fortunate.

Can you tell me about your future goals?
Yamagishi Right now, I'm enjoying doing what I'm doing. In the future, I hope to create a film that will be remembered for a long time, a work that will remind me of many happy times associated with its production. I'll develop my skills as an animator, but eventually I want to direct.

Yonemoto At my previous job, there were no layout teams. I handled cameras, but it wasn't the same. Now that I am at MARZA, I want to learn all I can about layout ? and get really good at it.
Aramaki I want to direct a wide variety of projects, in addition to the CG projects I'm already doing. Also, I want to play a more comprehensive role by serving concurrently as a producer and director.
Miyamoto MARZA has demonstrated its ability to produce feature films by completing Captain Harlock. However, if I can dare ask for more, I believe that MARZA must make its own original work, make money from them and win audience's acclaim. I want to be a part of developing MARZA into Japan's leading studio… and, when this vision is achieved, I want to retire. Hopefully at a young age (laugh).

I am hoping many great artists will join us in the future. I want to create an ideal foundation for producing outstanding films, which will be distributed from Japan to the world. By then, I can retire and enjoy a relaxed lifestyle, probably running a scuba diving shop.

Yamagishi You once told me that you wanted to open a soba noodle restaurant, didn't you?
All (lol)
It's fun to see firsthand that our company is growing.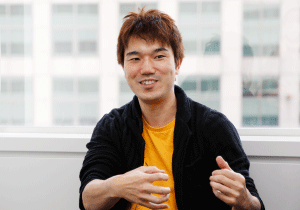 Do you wish to work overseas?
All No.
Yonemoto Maybe in the future. But for now, I want to stay here. I want to develop my abilities in tandem with the layout team, especially since I joined the team immediately after it was established.
Aramaki I want to remain in Japan, simply because I love Japan.
Miyamoto I want to create films that truly excite audiences worldwide. Isn't it wonderful to imagine that films made in Japan can inspire people all over the world?
Finally, do you have a message for (would-be) artists who are thinking of joining MARZA.
Aramaki I welcome people who are active and eager to engage in creative projects. If they have skills, it's even better, but the first requisite is a good attitude. You'll find endless opportunity at MARZA, so what you'll need here is the power to seize it.
Yamagishi I agree. Many young people are eager and aggressive to seize an opportunity, but it can become more difficult to remain motivated as you get older. To fully enjoy the environment that MARZA provides, you need to be eager and hungry. If you have skills and experience, I can guarantee that you will enjoy working at MARZA even more.
Miyamoto Individuality is important. And we welcome people who have their own views, and who listen to others' views carefully. People who have the ability to deliver their own message and to receive the messages of others. Having these kind of high communication skills will enable that person to take full advantage of the opportunities at MARZA. Please come and join us!